San Elijo Groundwater Study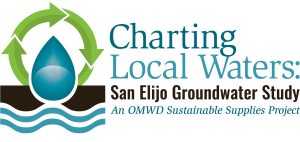 ---
About the San Elijo Groundwater Study
In addition to the current San Dieguito Groundwater Study underway, OMWD has been studying feasibility of brackish groundwater desalination in the San Elijo Valley thanks to a grant from the US Bureau of Reclamation.
In late 2012, OMWD partnered with the US Geological Survey to install a single groundwater research and monitoring well near San Elijo Lagoon to investigate water storage and potential sustainable yield of the basin, and to provide data for OMWD to make informed decisions about water supply development.
Results of a hydrogeologic investigation were presented to OMWD's board in 2014 and showed that the San Elijo Valley Basin may provide sufficient flows to support a groundwater desalination facility. OMWD is in the process of installing a series of monitoring wells in the San Elijo Valley to better understand conditions underneath the valley floor. Once the San Dieguito study is complete and results are available from the San Elijo Valley monitoring wells, OMWD may elect to pursue a groundwater desalination facility in either the San Elijo Valley or San Dieguito Valley.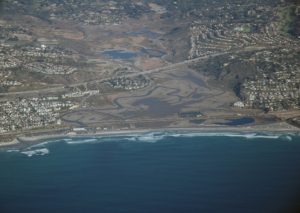 San Elijo Lagoon Aerial
Project Importance
OMWD is heavily reliant on imported water, much of which comes from far-off places like the Sacramento-San Joaquin Bay-Delta and Colorado River. The development of a local, sustainable water source is becoming increasingly important as imported water costs continue to rise and water availability becomes more uncertain. Local sources also provide water supply redundancy and reliability should imported supplies be cut off.
Support and Funding
The concept of groundwater desalination has been supported by several local, state, and federal agencies, including the City of Encinitas, City of Solana Beach, County of San Diego Department of Parks and Recreation, San Elijo Joint Powers Authority, San Elijo Lagoon Conservancy, US Geological Survey, California's Department of Water Resources, and the US Bureau of Reclamation.
Since the project was conceived, it has garnered nearly $400,000 in grants from the US Bureau of Reclamation and the California Department of Water Resources. OMWD continues to seek grant funds to support study of this alternative water supply.
Contact Info
For more information, please contact Joey Randall, OMWD Assistant General Manager, at 760-753-6466.
Learn more about the San Dieguito Groundwater Study.