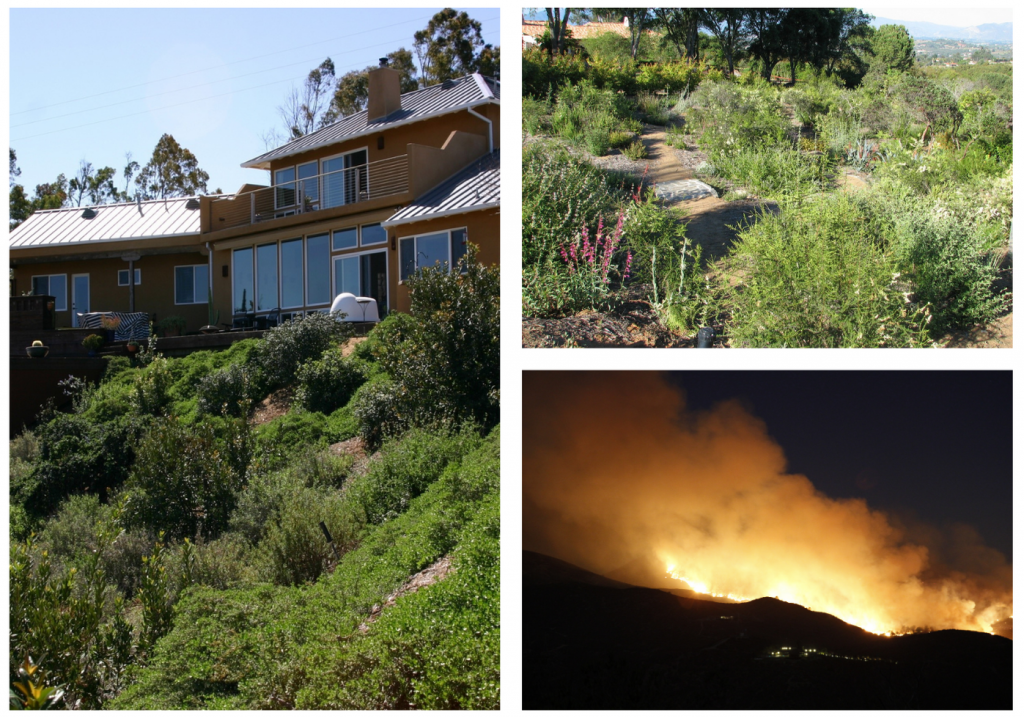 Firewise Landscaping Webinar
October 13 from 2:00 p.m. to 3:30 p.m. (This meeting has ended. View recording.)

Join OMWD and City of Encinitas Fire for this free webinar that will show attendees how to landscape in a way that is water-efficient and protects your home or business from wildfire. Special guest Greg Rubin will share the benefits of incorporating fire-resistant native plants in your landscape.
Elfin Forest Recreation Reserve
Interested in getting in touch with our local natural environment? OMWD's Elfin Forest Recreational Reserve hosts talks, workshops, and educational hikes to nature lovers of all ages. Visit our Reserve's events page for more information.
Regional Water Smart Events
Organizations throughout the county offer a variety of water-smart classes, workshops, and tours. Visit our water wholesaler's event schedule for details.
Facility Tours
OMWD offers tours of its facilities, including Elfin Forest Recreational Reserve,  David C. McCollom Water Treatment Plant and the 4S Ranch Water Reclamation Facility several times a year. Please note that Olivenhain Dam and Reservoir are owned by the San Diego County Water Authority; please contact the Authority for tour opportunities.
Tour Schedule
Tours begin at 8:00 a.m. and end at approximately noon. Reservations must be made by noon on the Monday prior to the scheduled tour date and all attendees must complete a tour release form. Tours may be canceled or closed depending on the level of participation. For safety reasons, tours are not held during inclement weather. Although this is a shuttled tour, there is some walking and stair climbing required, so we recommend wearing comfortable, closed-toe shoes, and loose clothing.  It is also suggested that attendees bring a hat, light jacket, and camera.
*Update: Due to concerns about the COVID-19 pandemic, public tours have been postponed until further notice.*
Tours are held in January, April, July, and October.  All attendees will need to submit a signed tour release form.
For more information, please call 760-632-4641.
1

Water Efficient
Landscape Workshops

OMWD sponsors several free landscape workshops each year that are listed on our events page.  For additional workshops, classes, and instructional videos, visit the WaterSmart San Diego website. 
2

Landscape
Contest

Find great examples of beautiful landscapes that require less water by visiting the annual WaterSmart Landscape Contest website.
3

Local
School Programs

Children in school today are the leaders of tomorrow. OMWD realizes the important role these children will play in future decisions on growth, policies, and water resources. For more information on free education programs within OMWD's service area, including auditorium performances and custom classroom presentations, visit our schools page.
4

Speaking Engagements &
Public Appearances

OMWD employees provide outreach services throughout the year and are able to deliver presentations, facilitate discussions, and provide general information about water issues for groups, civic organizations, and associations.
5

Visit Our
Office

OMWD's lobby hosts a small library of material on gardening, irrigation, water conservation, and water industry news. Drop by when you pay your bill or are in the neighborhood.