During the economic boom of the late 1980s, San Diego County experienced tremendous growth. During this time, the first portion of 4S Ranch was developed. In order to serve the sanitation needs of this development, the County of San Diego built a small wastewater treatment plant to serve the area. In 1998, Olivenhain Municipal Water District annexed the sanitation district from the County. Since that time, OMWD has provided wastewater collection and treatment services for the 4S Ranch and Rancho Cielo communities. 
Why would OMWD want to get into the wastewater treatment business?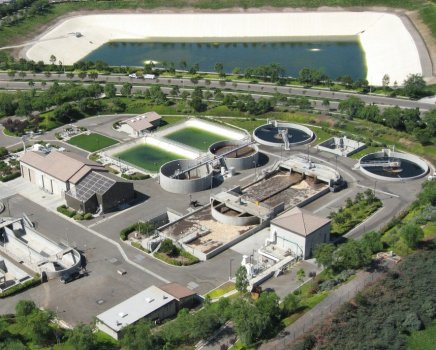 OMWD considered the future water supply needs of its customers. OMWD currently relies on imported water for 100% of its potable (drinking) water supply. To reduce its dependence on imported water, OMWD has turned to alternative sources of water, including recycling water locally. However, the small wastewater treatment plant would not have been capable of treating the additional wastewater flows from further development of the 4S Ranch area. OMWD took this opportunity to expand the plant, creating the 4S Ranch Water Reclamation Facility that incorporates "tertiary" treatment and disinfection processes, substantially increasing the treated water quality. Use of recycled water reduces the demand for potable water, and because this water is generated locally, we can provide it at a lower cost to our customers.
Please read these important messages about non-flushable items and fats, oils and grease.