Olivenhain Municipal Water District recently completed a redistricting process to update director division boundaries based on data from the 2020 census. OMWD is currently working with the San Diego County Registrar of Voters to implement these new division boundaries, which will take effect with the November 2022 general election. For more information on the redistricting process, please visit our Redistricting page.
The existing director division boundaries are shown below. These boundaries took effect in 2011 and are based on data from the 2010 census.
Director Divisions Map (view pdf)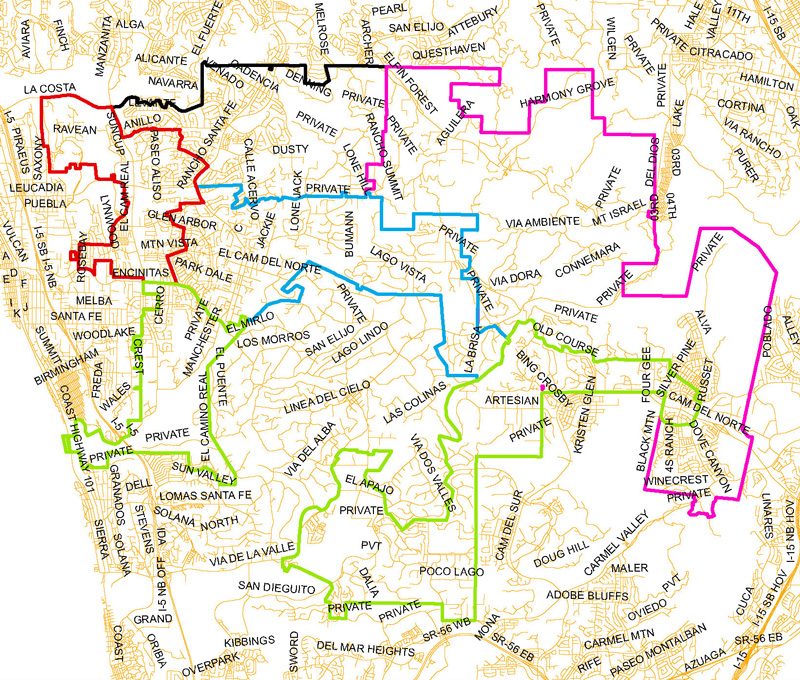 If you live on a boundary of a division, or desire further clarification, please call us at 760-753-6466.